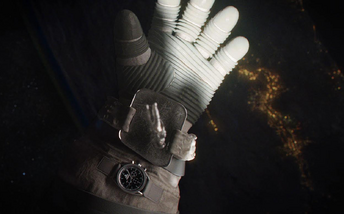 The Omega Speedmaster
is an expensive watch used by astronauts. 
Role in Gravity
Edit
It is used by lieutenant Matt Kowalski to time out the debris strike, given that it will take the debris about 90 minutes to rotate around the Earth and strike their postition again. 
Ad blocker interference detected!
Wikia is a free-to-use site that makes money from advertising. We have a modified experience for viewers using ad blockers

Wikia is not accessible if you've made further modifications. Remove the custom ad blocker rule(s) and the page will load as expected.