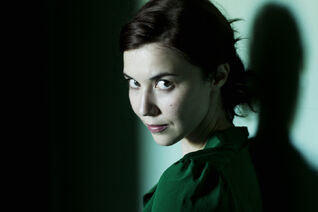 Lisa Margaret Hannigan (born 12 February 1981) is an Irish singer, songwriter, and musician. She began her musical career as a member of Damien Rice's band. Since beginning her solo career in 2007 she has released two albums: Sea Sew (2008) and Passenger (2011). Hannigan's music has received award nominations both in Ireland and the USA.
Hannigan sang the lead vocals on the Gravity Soundtrack.
Official Website
Edit
Ad blocker interference detected!
Wikia is a free-to-use site that makes money from advertising. We have a modified experience for viewers using ad blockers

Wikia is not accessible if you've made further modifications. Remove the custom ad blocker rule(s) and the page will load as expected.